The Dark Heart of Seoul: The Destruction of the...
For this installment of the Dark Heart of Seoul series, I bring you the Destruction of the Seoul. I discovered an area filled with older housing at the base of Mount Ansan. This community had been slated for destruction so that high rise apartment buildings could be built. The cost of moving towards a brighter future is that some eggs have to get broken. The area is littered with broken glass and...
The Dark Heart of Seoul: The Homes of the Dark...
My second installment of my Dark Heart of Seoul series is: "Homes in the Dark Heart."  The housing in the city varies as much as the people themselves. The landscapes are the same through the city, there are high rises dwarfing the pockets of poor areas. As the poor areas are redeveloped and torn down these behemoths rise to the sky. The older houses are made beautifully out of brick, giving the...
Mark Eaton's blog post on my photography
Mark Eaton wrote a killer write up about my photography on his blog check it out! http://markeatonphotography.blogspot.kr/2012/10/fred-mount-adventurer-of-life.html
1 tag
The Dark Heart of Seoul: From the View of the...
Night photography is something that I have always done; it started 6 years ago when I picked up my first film camera. The night holds special qualities for photography; it has the ability to transform the mundane into something special. Just like any other time you have the option to use ambient light or to add your own. In my night scape series I added light with speed lights. In this series I...
Angels over Seoul
I have started a new conceptual project here in Seoul. It is called "The Angels over Seoul. Here is a quick teaser photo from my first shoot of the series. I'm positive that there will be many more to come!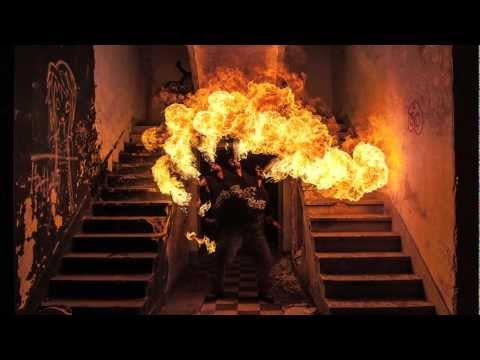 Nightscapes
Before I left for Seoul, South Korea a weekly tradition of mine and my good friend Zach Rose (http://umbrielfinite.tumblr.com/)  was to haul our camera gear out into the woods, inner city and sides of thruways to experiment with night photography. Often as a photographer you will see something that you find interesting and are only let down when the photograph does not match what you see in your...
The Dark Heart of Seoul preview
Here is a preview of some of the work you can expect for my new series of work The Dark Heart of Seoul
Exit Through the Isolation
I recently put on a show at 464 gallery in my home town of Buffalo, New York. Exit Through the Isolation contained The Floating Orb series and The Giant Balloon Series. Both of the series deal with concept of isolation in different but related ways. Isolation in something that is not found in any other animal the way that is in humans. We isolate ourselves from each other, those around isolate us...
Water Balloons and Mayhem
I decided to do a one day photo shoot with as many people that I could round up. With winter weather descending on Buffalo I decided to do a light hearted photo shoot of a water war. Some of my favorite childhood memories were arming myself with buckets, balloons, sponges and squirt guns to soak everyone in the neighborhood. To be fair I think this eight hour of shooting this water war was...
"Torn"
We all find inspiration in our everyday life; we all find it through and in different things. I find much of my inspiration for my photography comes from music. I listen to music all day at work and most of the time I spend at home. This is probably why my music collection has grown to 100GB. This series was inspired by the song "Torn Between Scylla And Charybdis" by Trivium....
David and Goliath
For those who know me well I have an obsession with flowers and photographing them. Many people photograph flowers at some point and time because they are all around us while the weather is nice. Others like myself probably started off photographing flowers. I have been working on a series of photographs for some time now that I have named The Death of a Flower. It is a series of dead and dries...
9 tags
Let the Games Begin
Art is not meant to be made in a vacuum, we all make art for ourselves for one reason or another but we also want to share it with everyone out there, well at least I do.  For the past 8 months I have spent working on a series of portraits and interviews that explores why people get tattooed. This was a project that caught me off guard, originally started when I was asked why I get tattooed. After...
1 tag
Failure Rate
For me photography is more of a concentration on failures rather than successes. I am always trying to move forward in one way or another. Unfortunately sometimes in order to take that step forward we have to take a few steps backwards and retrace our steps forward just to take that extra step. Once I finally nail something I have been working towards its time to move on to the next thing that I...